Get A Free 2 Hour Service Experience for new clients
About Cyberguard
For more than 15 years, Cyberguard has been a complete tech provider to small businesses in Springfield and the Ozarks. We are a local group of experts specialized in solving your IT problems fast and keeping your business secure from hackers. This will empower you to reach a new level of success in your organization.
IT Solutions offered by Cyberguard are specifically created for your unique business needs. Our custom service packages deliver what you need and within your budget. From cloud services to data backup, Cyberguard is here to team up with you and your company for expert support.
Why Choose Us?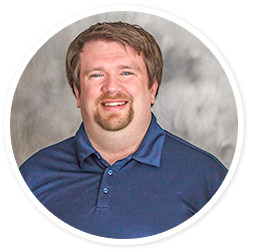 Your business depends on your computers working optimally. Having a reliable, client-focused company working with you is a must in our competitive business environment.
All of our team members are driven by this client-focused tradition. As a result, each project outcome will be finished on time, on budget, and to your exact specifications.
Cyberguard's local team will act as your company's very own IT department. Our IT experts can monitor your systems 24/7 to stop any potential threats before they damage your business technological infrastructure. We have extensive experience in fixing hardware, malware or hackers and updating and monitoring software.
We also ensure that in the case of an unexpected disaster you're backed up and will be back to business in no time.
See what other business owners in the Ozarks are saying about us...
Real Estate Company Reveals How They Moved Their Emal To The Cloud And Saved A Ton Of Time, Energy, And Worry

"I was impressed by the range of services and knowledge. Not only did they migrate our email services to the cloud with little disruption to us, an added benefit is the ability to get a second opinion on IT issues on a variety of technology subjects."

Distributor Reveals How Cyberguard Helps Them Provide Excellent Service To Their Customers

"With Cyberguard, all of our issues are promptly fixed, so we can run our business. Our customers can't afford for us to be down, and they respond to our computers like we respond to a compressor being down, Very Quickly!"

Springfield Based Accountant Has Peace Of Mind About Their Technology

"I know I can call Cyberguard when there is a problem and they will come fix it for me without me having to worry about anything. I also don't have to worry about my backups getting done. You guys are Fabulous!" We couldn't ask for a better partner!"
Recent Articles
Computer security is a big concern for any business owner largely due to the amount of sensitive data that tends to be stored within the typical […]

Cyberguard is group of IT experts who have been offering state-of-the-art IT services to businesses of Springfield, Branson and Ozark for more that 15 years. Owner […]
Get in touch
Cyberguard
3441 S Campbell Ave
Springfield, MO 65807
Get A Free 2 Hour Service Experience for new clients